SIMPLE PLAN IT RECEIVES NATIONAL ACCREDITATION AS REGISTERED PROVIDER ORGANIZATION BY THE CYBERSECURITY MATURITY MODEL CERTIFICATION ACCREDITATION BODY (CMMC-AB)
Columbus, OH APRIL 27, 2021: Simple Plan IT joins an elite and exclusive group of registered providers across the nation. The CMMC-AB establishes and oversees a qualified, trained, and high-fidelity community of assessors that can deliver consistent and informative assessments to participating organizations against a defined set of controls/best practices within the Cybersecurity Maturity Model Certification (CMMC) Program.
The CMMC Model itself is created and managed by the DoD (Department of Defense). The CMMC Accreditation Body is authorized by the US Department of Defense to be the sole authoritative source for the operationalization of CMMC Assessments and Training with the DOD contractor community or other communities that may adopt the CMMC guidelines and principles. 
While the CMMC Standard was created for the Defense Supply Chain, there are many other government agencies and allies of the United States interested in using the CMMC Standard or achieving reciprocity for their standards and stakeholders. The RPOs and RPs in the CMMC ecosystem provide advice, consulting, and recommendations to their clients as they prepare for their official CMMC audit. For more information on Simple Plan IT's offerings for CMMC certification preparation visit their accreditation page.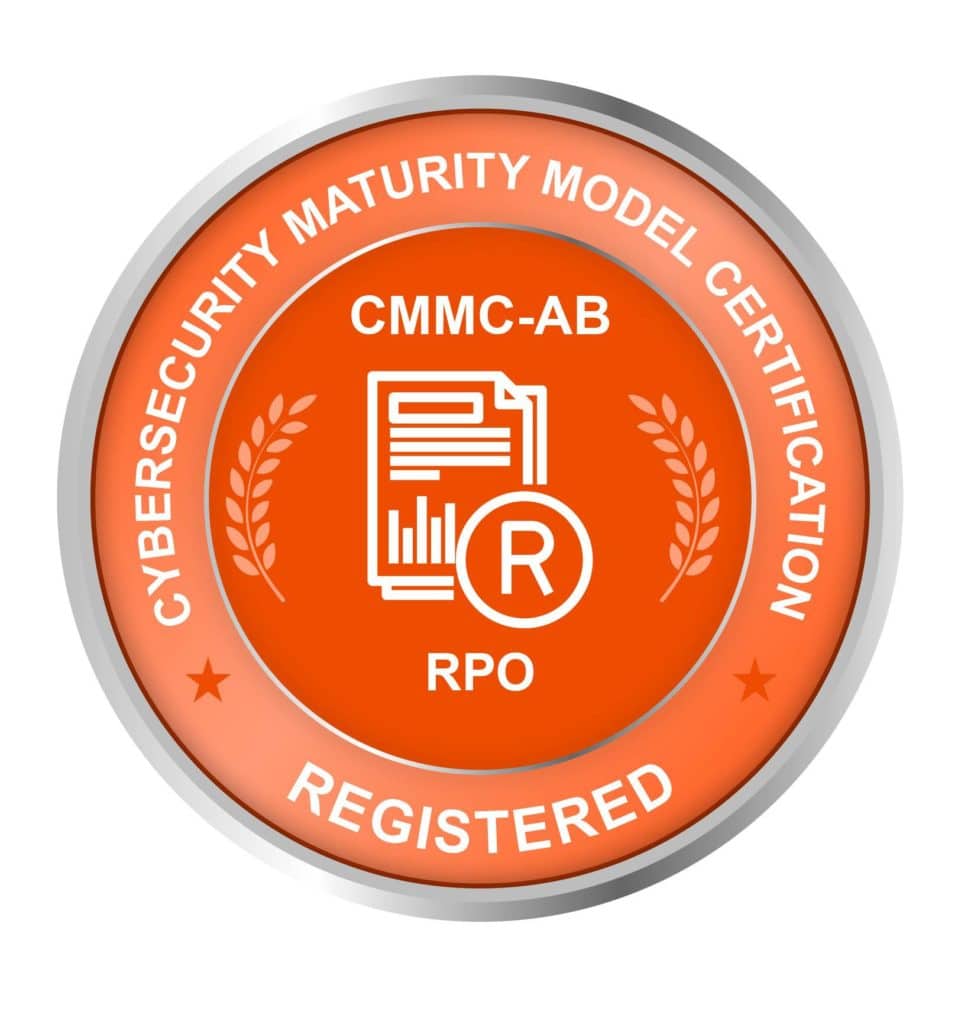 Simple Plan IT is a dedicated managed security services provider that works in partnership with existing in-house IT teams or external IT providers. Simple Plan IT's CyberSecure solutions provide companies and contractors with the cybersecurity protection they need to keep compliant and protected against today's sophisticated attacks. Simple Plan IT, in relationship to CMMC, specializes in DFARS 7012/7019/7020/7021 Compliance & Audit Prep Services, NIST 800-171 / CMMC Readiness Review / Gap Assessments, CMMC Maturity Level 1, 2, & 3 Documentation & Incident Response Plans, System Security Plans (SSP) / Plan of Actions and Milestones (POA&Ms), Real-time protection against internal and external threats, Enclave deployment and management (on-premise or hosted), PenTesting, Risk Assessments, and more. 
Simple Plan IT is a minority-owned, veteran-owned business with a dedicated SOC that was built to manage ongoing compliance needs for companies with or without their own IT teams.
To learn more about Simple Plan IT and its services visit www.simpleplanIT.com.
Are you a current or potential government contractor, or interested in CMMC Compliance? 
We're opening a specific update list for those wanting advice, reminders, and tips on the Cybersecurity Maturity Model and staying compliant.
No spam, valuable updates.